Sport-Thieme Data Privacy Policy
Protecting our customers' data is extremely important to us. You will find details below concerning the personal data that we collect and store about you when you visit our website, use our online shop or services offered on our website. In addition, you will receive information about how your data are used and what your rights are regarding the use of your data.
Should you have any questions regarding the collection, processing or use of your personal data or should you wish to make information requests including the correction, blocking or deletion of data, and the revocation of potentially given approval or objection against a particular use of data, please contact Sport-Thieme GmbH, Helmstedter Straße 40, 38368 Grasleben, Germany. Email: info@sport-thieme.com.
Furthermore, with regards to visits to our website in general and in particular our online shop, we are a supplier as defined by the German Telemedia Act (TMG).
Data collection when visiting our website
When simply visiting our website
You can visit our website without disclosing your identity. Your browser only sends automatic data to our website's server. This information is stored in a log file. In the process, the following pieces of information are collected without any action on your part and stored until automatic deletion:
the IP address of the requesting device
the date and time of access
the name and the URL of the retrieved file
the website, from which the file was accessed (referrer URL)
the browser that you have used and, where applicable, your device's operating system as well as the name of your access provider.
These data are collected and processed in order to facilitate the use of our website (connection establishment), and to guarantee system security and stability as well as for the technical administration of the network infrastructure. In the process, we do not draw conclusions about you as an individual.
Furthermore, we use cookies and tracking tools when you visit our website. More detailed information about this is available below in clause 3. We provide information about the targeting process that we use in clause 5. Information on the social plug-ins that we use is provided in clause 6.
When you place an order
If you would like to order products from our website, we require the following information from you in order to process the transaction:
title, first name, last name
email address
address, alternative delivery address if required
if you are ordering freight items, we require your telephone number to facilitate delivery (i.e. to arrange date and time)
depending on the payment type, we also require payment information (e.g. bank details, credit card data)
These data are collected:
so that we know who our contractual partner is
for the purposes of establishing, stipulating the content of, processing or amending the contractual relationship with you for your order
for checking the plausibility of the data that have been supplied
The input of further data is voluntary and takes place in order to simplify the purchase for you or to make it easier for us to process it (e.g. to speed up the contact process should queries arise).
If and when your personal data are no longer required for contract processing, we will block access to these data and, after the expiration of the trading and tax law retention period, delete them.
If you are registered and have a customer account with us, we will store your data in a customer account for your next purchase. However, this does not apply to the payment data that you have supplied. Payment data will be deleted once the contract processing has been completed.
Following the purchase, you will receive an automatic email from us, in which we ask you to rate us and our products. In doing so, you are helping us to adapt and to further develop our service, our products and our product range, so that we can also offer you a positive shopping experience in the future.
As a Sport-Thieme customer, we occasionally send product recommendations or information about campaigns to you via email based on your purchases. This takes place irrespective of whether or not you have subscribed to our newsletter. If you do not wish to receive this information or for your data to be used in this way, you may object to this at any time, by sending an email to info@sport-thieme.com, for example.
When you set up a customer account
In order to make processing your orders as convenient as possible for you, we offer you the ability to permanently store your personal data in a password-protected customer account that ensures you are not required to resubmit your data on your next purchase. When setting up your customer account, you are required to input a self-chosen password. Together with your email address, this provides access to your customer account. You can view and modify the data stored in your customer account at any time.
Registration for a customer account is not required in order for you to be able to place orders on our website. You can also place an order as a guest. In this case, you will however be required to completely re-enter your data for each order.
When you register for our newsletter
If you have provided your consent, we use your email address to send you our newsletter or other information about our offers on a regular basis. You only need to provide your email address in order to receive the newsletter. You receive an email from us where we ask you to confirm your registration for the newsletter service (double opt-in email). You opt to receive the newsletter by clicking on the 'Confirm registration now' button within this email. In addition, you can choose to provide your title, first name and last name as well as any areas of specific interest so that we can perfectly tailor the newsletter to you.
You can deregister for the newsletter at any time, for example by clicking on the link at the end of it, or by sending an email to info@sport-thieme.com.
When you use the contact form, the product review function or 'Product query'.
You can send general queries to us using the contact form provided on our website. Providing your name, an email address and a telephone number is required when you communicate with us in this way. You can choose to provide further information.
We collect these data so that we know who a request is coming from and so that we are able to respond to this as effectively as possible using the method that you have specified.
When you review a product in our online shop we ask you to provide a name and an email address. Surnames and email addresses are not published and are used to react to inadmissible or unlawful product reviews, for example.
By submitting your personal product review, you help us and other customers to evaluate a product and where necessary, to improve it. Let us have your opinion! We would like honest feedback from you. By providing it, you help customers, suppliers and ultimately us to select and update products.
You can, at any time, edit or delete your published opinion. To do so, please write to us at produktbewertung@sport-thieme.de.
If you use the 'Product query' function, you are also required to submit a name and email address so that we can respond to you directly if necessary. Should your question be published, your name and your email address are not displayed.
Sharing of data with third parties
We only pass on your data to third parties if we are legally authorised to do so or if you have given us your permission to do so.
For contract fulfilment
Provided that it is legally permissible and required for the processing of the contractual relationship with you, we pass on your personal data to third parties. In particular, this includes data sharing with shipping companies for the purpose of delivering the goods that have been ordered by you, or to payment service providers and financial institutions in order to process a payment transaction. The data that have been shared must only be used for the purposes which they were provided for.
For other purposes
Furthermore, we will only share your personal data with third parties if you have expressly provided us with permission to do so, if there is a legal requirement for us to do so, or where the transfer is required to enforce proven legal claims by a third party and there are no obvious reasons to assume that you have an overriding legal interest in the non-disclosure of your data.
Credit check and credit scoring
If we make advance outlays or deliveries e.g. with a sale on account, we will carry out a credit check in order to safeguard our legitimate interests. For this purpose, we pass your data to Bürgel Wirtschafts-Informations GmbH & Co. KG, Postfach 500166, 22701 Hamburg, Germany, in order to check your credit status. There, we also receive information on the statistical probability values (score values) of a default in payment, which are based on scientifically proven mathematical and statistical methods. We use this information to make a balanced decision about the establishment, conduct or termination of the contractual relationship with you. In addition, we use creditworthiness information that we ourselves have collected about you in the course of our previous business relations. Your legitimate interests will be considered in accordance with the statutory provisions.
The use of cookies
Acceptance of cookies is not required to visit our website. We would however like to make you aware that usage of the shopping basket function and ordering of products is only possible once cookies have been activated.
What are cookies?
Cookies and flash cookies are small text files that are stored on your device and save particular settings and data about your browser to share with our system. Access to cookies is blocked by your browser so that only the page which has set them is permitted to read them. Essentially there are 2 different types of cookies: session cookies, which are deleted as soon as you close your browser and temporary/permanent cookies, which are stored for a longer or unlimited period of time on your device. Storing these helps us to adapt our website and offers for you accordingly and makes it easier for you to use the website, including storing certain input from you in such a way that you are not required to continually re-enter it.
Which cookies does Sport-Thieme use?
Most of the cookies that we use are automatically deleted from your hard drive after the end of the browser session (hence the name session cookies). Session cookies are required, for example, to offer you the shopping basket function over several pages. In addition, we also use cookies that remain on your hard drive. The next time you visit us, we then automatically recognise that you have previously been to our website and which parameters and settings you prefer. These temporary and permanent cookies are stored on your hard drive and are deleted after the allotted time. These cookies in particular serve to make our offer more user-friendly, more effective and safer. Thanks to these files, it is possible, for example, to display information that is specifically tailored to your interests on the web page. The sole purpose of these cookies is to adapt our offer to reflect your customer needs as effectively as possible and to make browsing our website as easy as possible.
What data are stored in the cookies?
No personal data are stored in the cookies used by Sport-Thieme. The cookies that we use can therefore not be assigned to a specific person and as a result cannot be assigned to you. When the cookie is activated, it is given an identification number. At no time is it possible to assign this identification number to your personal data. Your name, your IP address or similar data that would allow the cookie to be assigned to you, are never captured. Based on the cookie technology, we only receive anonymised information, including which pages of our online shop have been visited, which products have been viewed etc.
Are there also third-party cookies?
Sport-Thieme uses several advertising partners, who help to make our Internet offering and Sport-Thieme's website more interesting to you. That is why cookies from partner companies are also stored on your hard drive when you visit our website. These are temporary cookies which are automatically deleted after the allotted time. Cookies from partner companies are usually deleted after several days, or after up to 24 months. In individual cases, cookies may remain on your hard drive for several years before deletion. The cookies from our partner companies also do not contain any personal data. Data are only collected using a pseudonym user ID. At no point are these pseudonym data combined with your personal data.
Facebook 'Website Custom Audiences' cookie
It is possible that communication tools provided by the social network Facebook are used on this website (see also clause 6.1), in particular the 'Website Custom Audiences' product. This product generates an irreversible, non-personalised hash total from your user data, which can be transferred to Facebook for analysis and marketing purposes. For additional information concerning the purpose and extent of the data collection and the further processing and use of the data by Facebook as well as setting options to protect your privacy, please refer to Facebook's data protection guidelines, which can be found at the following location: https://www.facebook.com/privacy/explanation. If you wish to object to the use of Facebook's 'Website Custom Audiences', you may do so at the following location: https://www.facebook.com/ads/website_custom_audiences/.
Akanoo cookie
This website uses Akanoo, a web analysis service from Akanoo GmbH. Akanoo uses cookies that are stored on your device and which allow analysis of website usage. The information generated by the cookies is transferred to a server in Germany belonging to Akanoo GmbH and is stored there. No data processing takes place outside of Germany. On behalf of Sport-Thieme GmbH, Akanoo GmbH uses the information to capture visitor behaviour on the website, to evaluate it and provide further services related to website and Internet usage for Sport-Thieme GmbH. The IP address transmitted by Akanoo from your browser is shortened before being stored, meaning that direct identification of an individual is not possible. Akanoo instead uses heuristics which attempt to identify a visitor based on previous visits by combining specific data, such as the screen resolution, the browser, the plug-ins used and the operating system, and to calculate a hash value from this. You can disable cookies by adjusting your browser software settings accordingly. However, please note that in doing so, you may be unable to make full use of this website's functionality. Furthermore, you can prevent the collection of the data generated by the cookie and their use by Akanoo GmbH's website by clicking on the following link: https://akanoo.com/manager/optOut. This will set an opt-out cookie which prevents your data from being collected in the future.
If you do not wish to benefit from the advantages provided by cookies
You can adjust the settings in your browser to ensure that cookies are only stored if you have given permission. If you only wish to accept Sport-Thieme cookies and do not wish to accept cookies from our service providers and partners, you can select 'Block cookies from third parties' in your browser settings.
Usually, the help function in your browser's navigation bar shows you how to block new cookies and how to disable existing cookies.
Flash cookies which are used by browser add-ons can be deactivated and/or deleted by changing the settings of the browser add-on or via the browser add-on manufacturer's website.
For shared devices that are set up to accept cookies and flash cookies, we recommend signing out completely upon completion of your session.
Google Analytics
This website uses Google Analytics, a Google Inc. ('Google') web analysis service. Google Analytics uses cookies, text files which are stored on your device to analyse how you use the website. The information on your use of this website, which is generated by the cookies, is usually transferred to a Google server in the USA and stored there. If IP anonymisation is activated on this website, your IP address is first shortened by Google in European Union member states or other European Economic Area states. The full IP address is only transferred to a Google server in the USA and shortened there in exceptional cases. Google will use this information on the instruction of the website operator to analyse how you have used the website, to compile reports about website activity and to provide further services related to website and Internet usage for the website operator. The IP address transmitted by your browser whilst running Google Analytics is not combined with other Google data. You can disable cookies by adjusting your browser software settings accordingly. However, please note that in doing so, you might not be able to make full use of this website's functionality. You can also block the data, which were generated by the cookie regarding your website usage (incl. your IP address) from being transferred to Google and the processing of these data by Google, by downloading and installing the available browser plug-in here: Link
More information regarding terms of use and data protection can be found at http://www.google.com/analytics/terms/de.html or at
http://www.google.com/intl/en/policies/. Please note that on this website, Google Analytics has been extended by the 'anonymizeIP' code to ensure the anonymous collection of IP addresses (known as 'IP masking').
Use of social plug-ins
We use 'plug-ins' from the social networks Facebook (www.facebook.com) and Google+ (https:// plus.google.com). The website operators are Facebook Inc., 1 Hacker Way, Menlo Park, CA 94025, USA and Google Inc., 1600 Amphitheatre Parkway, Mountain View, CA 94043, USA. The Google button is characterised by the '+1' addition/logo. The Facebook button can be recognised by the white 'f' on a blue tile or by the 'thumbs up' sign.
When a website with a social plug-in is accessed, a connection to the network operator's servers is established. As a result, social networks such as Facebook or Google+ are able to collect various data. These include, among other things, the date and time of the visit to the website concerned, the Internet address or URL the user is visiting, as well as technical data about the IP address, the browser used and the operating system used by the visitor. If you are logged into the network, this can assign the visit to your account. If you are a member of Facebook or Google+ and do not want our website to collect information about you and link these to your stored Facebook or Google+ membership data, you must log out of Facebook or Google+ before visiting our website. If you are not a member of the network, there is the possibility, however, that Facebook or Google will find out and store user data, including your IP address.

For information on data collection and usage, please refer to Facebook's guidelines on data usage (www.facebook.com/help/?faq=17512 and www.facebook.com/about/privacy/) and Google's data protection guidelines (www.google.com/intl/en/+/policy/+1button.html).
Right to information
In accordance with the Federal Data Protection Act, you have the right to information regarding data stored by us about you and the right to correct inaccurate data, as well as the right to block or delete your data.
For information concerning your personal data, to request the correction of inaccurate data or their blocking or deletion, as well as for any further queries regarding your personal data, please email us at the following address: info@sport-thieme.com.
Data security
The transfer of personal customer and payment data complies with the latest standards as regards confidentiality. You can recognise this by the coloured 'padlock' icon on your browser and the address starting with 'https'.
For the ordering process, Sport-Thieme encrypts your data with the greatest possible security technology: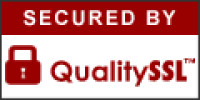 Encryption protocol applied: SSL 3.0
Key exchange: 1024-bit RSA
Encryption of user data: 128-bit RC4, 112/168-bit Triple DES
As at August 2017